Just Can't Stop Loving You
The 90s are back! Dance Like A Poet captures the sound and vibe of one of the best eras of music. Catchy melodies, guitars, and attitude. Inspired by bands like Oasis, Travis, Pulp and Blur the Austrian songwriter brings back songs of classic beauty and style and mixes them with modern elements. Cool Britannia made in Austria. Dance Like A Poet has a unique and instantly recognizable voice and an extraordinary sense for catchy and beatlesque melodies. The first album "Crazy or Dead" was released in 2018, with the eponymous lead single entering German and Austrian radio stations. The album also includes a duet (When We Were Young) with Canadian top ten singer Melanie Dekker. Since then Dance Like A Poet has released several singles, all of them being played on Austrian national and regional radio stations.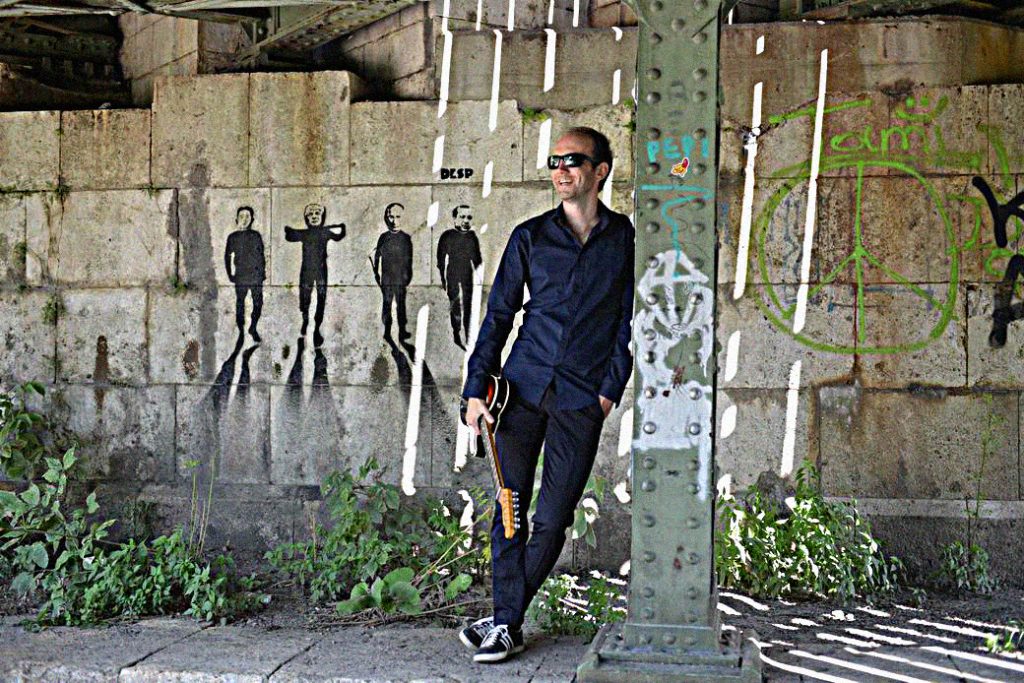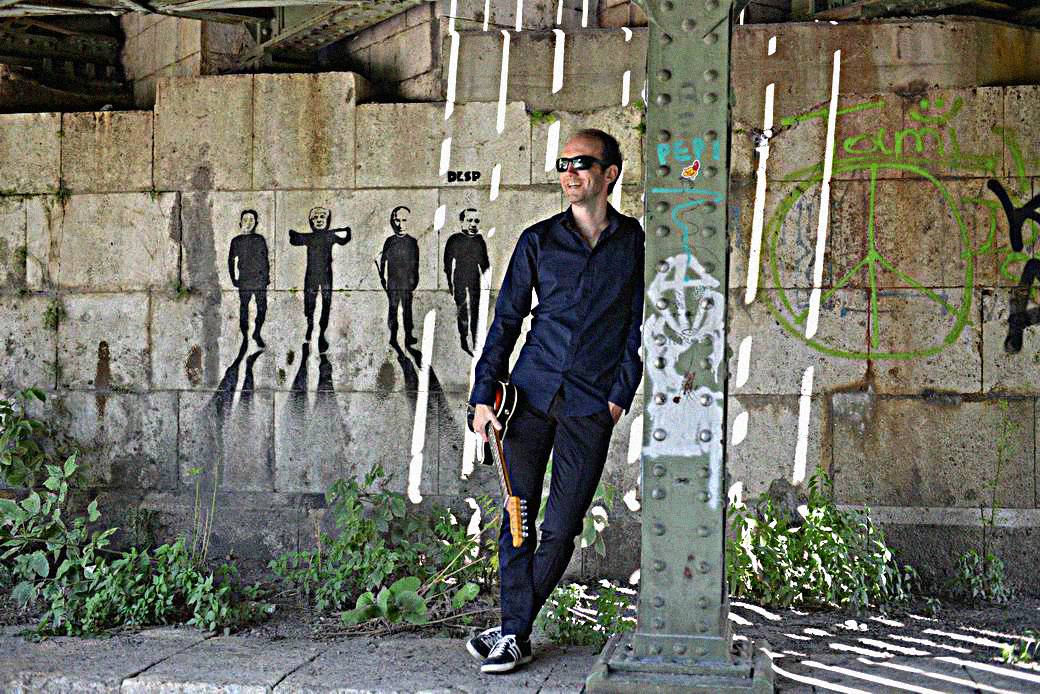 Dance Like A Poet is one of Austria's most talented songwriters. His melodies are timeless and catchy, they sound both exciting and familiar at the same time. Dance Like A Poet's lyrics are honest and emotional. They tell heartbreaking stories, express heartfelt emotions, and capture the listener's imagination. Dance Like A Poet's music is characterized by its strong melodies, a 90s vibe and a contemporary sound.
"DIE SONGS VON DANCE LIKE A POET GEHÖREN MIT ZU DEN BESTEN IN ÖSTERREICH."
Wolfgang Pammer, Kronehit Musikchef
Cover Shootings in Vienna
Eröffnung der neuen Linzer Eisenbahnbrücke
DLAP on stage mit Didi Baumgartner, Bernhard Welz und Willi Langer. Was für ein Abend.
No shows booked at the moment.
Wer wir sind
Die Adresse unserer Website ist: https://www.dancelikeapoet.com.
Kommentare
Wenn Besucher Kommentare auf der Website schreiben, sammeln wir die Daten, die im Kommentar-Formular angezeigt werden, außerdem die IP-Adresse des Besuchers und den User-Agent-String (damit wird der Browser identifiziert), um die Erkennung von Spam zu unterstützen. Aus deiner E-Mail-Adresse kann eine anonymisierte Zeichenfolge erstellt (auch Hash genannt) und dem Gravatar-Dienst übergeben werden, um zu prüfen, ob du diesen benutzt. Die Datenschutzerklärung des Gravatar-Dienstes findest du hier: https://automattic.com/privacy/. Nachdem dein Kommentar freigegeben wurde, ist dein Profilbild öffentlich im Kontext deines Kommentars sichtbar.
Medien
Wenn du ein registrierter Benutzer bist und Fotos auf diese Website lädst, solltest du vermeiden, Fotos mit einem EXIF-GPS-Standort hochzuladen. Besucher dieser Website könnten Fotos, die auf dieser Website gespeichert sind, herunterladen und deren Standort-Informationen extrahieren.
Cookies
Wenn du einen Kommentar auf unserer Website schreibst, kann das eine Einwilligung sein, deinen Namen, E-Mail-Adresse und Website in Cookies zu speichern. Dies ist eine Komfortfunktion, damit du nicht, wenn du einen weiteren Kommentar schreibst, all diese Daten erneut eingeben musst. Diese Cookies werden ein Jahr lang gespeichert. Falls du ein Konto hast und dich auf dieser Website anmeldest, werden wir ein temporäres Cookie setzen, um festzustellen, ob dein Browser Cookies akzeptiert. Dieses Cookie enthält keine personenbezogenen Daten und wird verworfen, wenn du deinen Browser schließt. Wenn du dich anmeldest, werden wir einige Cookies einrichten, um deine Anmeldeinformationen und Anzeigeoptionen zu speichern. Anmelde-Cookies verfallen nach zwei Tagen und Cookies für die Anzeigeoptionen nach einem Jahr. Falls du bei der Anmeldung "Angemeldet bleiben" auswählst, wird deine Anmeldung zwei Wochen lang aufrechterhalten. Mit der Abmeldung aus deinem Konto werden die Anmelde-Cookies gelöscht. Wenn du einen Artikel bearbeitest oder veröffentlichst, wird ein zusätzlicher Cookie in deinem Browser gespeichert. Dieser Cookie enthält keine personenbezogenen Daten und verweist nur auf die Beitrags-ID des Artikels, den du gerade bearbeitet hast. Der Cookie verfällt nach einem Tag.
Eingebettete Inhalte von anderen Websites
Beiträge auf dieser Website können eingebettete Inhalte beinhalten (z. B. Videos, Bilder, Beiträge etc.). Eingebettete Inhalte von anderen Websites verhalten sich exakt so, als ob der Besucher die andere Website besucht hätte. Diese Websites können Daten über dich sammeln, Cookies benutzen, zusätzliche Tracking-Dienste von Dritten einbetten und deine Interaktion mit diesem eingebetteten Inhalt aufzeichnen, inklusive deiner Interaktion mit dem eingebetteten Inhalt, falls du ein Konto hast und auf dieser Website angemeldet bist.
Mit wem wir deine Daten teilen
Wenn du eine Zurücksetzung des Passworts beantragst, wird deine IP-Adresse in der E-Mail zur Zurücksetzung enthalten sein.
Wie lange wir deine Daten speichern
Wenn du einen Kommentar schreibst, wird dieser inklusive Metadaten zeitlich unbegrenzt gespeichert. Auf diese Art können wir Folgekommentare automatisch erkennen und freigeben, anstatt sie in einer Moderations-Warteschlange festzuhalten. Für Benutzer, die sich auf unserer Website registrieren, speichern wir zusätzlich die persönlichen Informationen, die sie in ihren Benutzerprofilen angeben. Alle Benutzer können jederzeit ihre persönlichen Informationen einsehen, verändern oder löschen (der Benutzername kann nicht verändert werden). Administratoren der Website können diese Informationen ebenfalls einsehen und verändern.
Welche Rechte du an deinen Daten hast
Wenn du ein Konto auf dieser Website besitzt oder Kommentare geschrieben hast, kannst du einen Export deiner personenbezogenen Daten bei uns anfordern, inklusive aller Daten, die du uns mitgeteilt hast. Darüber hinaus kannst du die Löschung aller personenbezogenen Daten, die wir von dir gespeichert haben, anfordern. Dies umfasst nicht die Daten, die wir aufgrund administrativer, rechtlicher oder sicherheitsrelevanter Notwendigkeiten aufbewahren müssen.
Wohin wir deine Daten senden
Besucher-Kommentare könnten von einem automatisierten Dienst zur Spam-Erkennung untersucht werden.